Support Your Local Comic Shop T-Shirt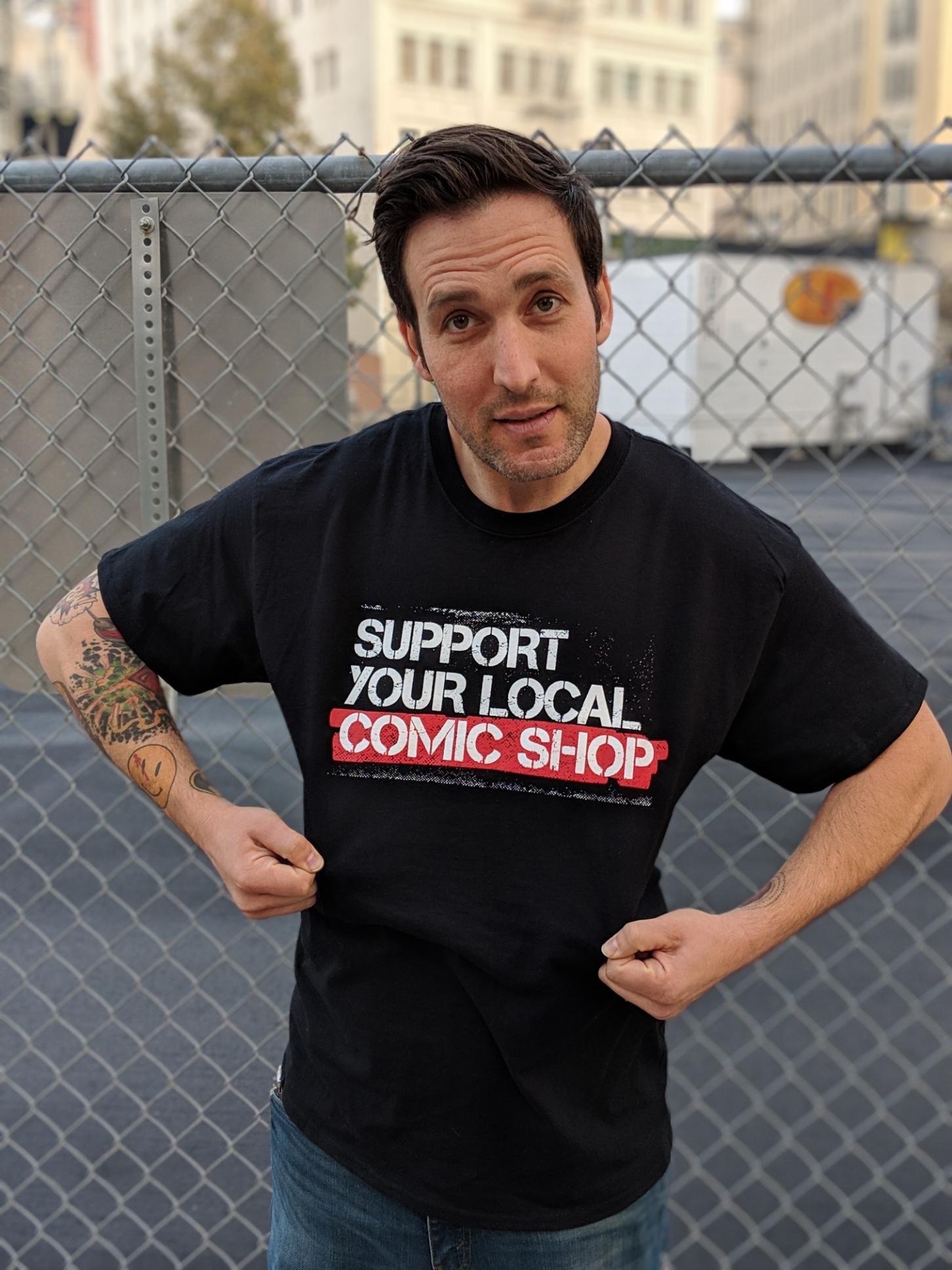 Support Your Local Comic Shop T-Shirt
Inspired by the "Support Your Local Skate Shop" t-shirts from back in the day, these beauties get straight to the point.
Local Comic Shops are the best. We all love them. Let's keep them alive!
Designed perfectly by our friend Peabe. Tell your friends!
100% Cotton and pretty darn comfy.